Green Fox Tattoo attended the 2nd annual Villain's Tattoo Convention at the Mid-America Center this week in Council Bluffs, Iowa. There have been other tattoo conventions there in the past but this is only Villain's second year in attendance. Last year it was a little warmer as it was over Memorial Day weekend. However, it was just as much fun! This is the biggest tattoo convention closest to the Omaha Metro. It looks like there will be a local convention at the Coco Keys Resort for Sarpy County, Washington County and Douglas County tattoo artists. All tattoo artists are welcome but we believe that it will be a ton of local talent as it is a local event.
If you have never been to a tattoo convention I highly suggest going. There are tons of people from all different walks of life. For us artists and shop owners we love the opportunity to connect with other artists, learn new skills and meet awesome new folks.
We had tons of family and friends come out supporting us and entering their tattoos in the competition. We appreciate you all very much for taking the time to do that for us!
Admission is usually $20/day or $40 for the whole weekend. If you are looking for a artist to complete a specific style this is the perfect place for you. There are many different styles of tattooing and just getting to walk around and look at all of the artists portfolios saves you countless hours of searching online for your perfect local Omaha Tattoo Artist.
Not only are there many local Omaha Tattoo Artists but there are tons of artists from all around the nation that attend these events. You can absolutely get tattooed at these events but if you are looking at getting a specific style with a specific artist I recommend reaching out in advance and paying that deposit to hold that time slot.
The portfolios of all of the artists can be found on the Villain's Arts website as soon as the artist books the convention: https://villainarts.com
We have at least a dozen inquiries before the show and at the show a few times an hour. You can always find an artist that would be willing to do a smaller piece but if you are looking for a specific style definitely check out the porfolios in advance.
Most conventions have Entertainment as well as Seminars for the artists. This years seminar was on "Human Trafficking and the Tattoo Industry." This educated tattoo artists to be on the lookout for sex trafficking tattoos. Not something you would think happens around here but it does. Not only with the tattoos that are being done by the artist but by checking out other tattoos.
Entertainment is always a unique time. The amazing Dr. Blasphemy has been the MC both years and has one hell of good personality. He has jokes for days and is hilarious. The Enigma was part of the entertainment this year as well. If you have met the Enigma, then you would remember him. He seems very genuine, kind and has been tattooed on by over 200 tattoo artists. He has been featured on tv shows and toured with some of the worlds best musical artists. Enigma also holds a Guinness World Record for his tattoos.
One of the most exciting parts of the convention for the tattoo artists is entering the tattoos that they have spent hours completing into the tattoo award competitions. The tattoo awards cover a range of tattooing from Japanese, Lettering, Color, Black & Gray to Best Flash or Oil Painting.
Patrick was able to enter several of his tattoos in the competition because he has such AMAZING clients and friends.
Our biggest winner was Mike Carnes, not only did Mike sit for 18-19 hours of tattooing the whole weekend but he also let Patrick tattoo on him last year at the convention. Mike is this charming inspiring voiceover guy who does commercials, audiobooks and plenty of other inspirational shit. Mike has a Viking Portrait Tattoo that placed for Best Portrait Tattoo two years in a row. Last year Patrick started a badass Viking Ship tattoo on the other side of the Viking Portrait. The Viking appears to be remembering his voyage at sea on his ship. The pieces are blended nicely together. For the Viking Ship Tattoo and the Viking Portrait Tattoo Mike entered them into Men's XL Color and Overall XL Color and took home First place in both categories.
The 18-19 hour tattoo was started on February 14th and completed on February 16th. Patrick approached Mike because he knew that he can sit for hours and has incredible ideas for epic tattoos. This was an epic take on a Dungeons and Dragons Tattoo. Patrick took several hours getting the perfect design together for Mike. Patrick's goal for the convention was to place in the top 3 for Best of Show. Patrick accomplished his goal! Patrick also took home a total of 9 awards which are all listed with the images on the bottom of this article.
Taylor booked three larger tattoo sessions before the convention and did a couple other tattoos as walk-ins at the show. On Friday he worked on this awesome film director named Maverick. He was looking for a space tattoo and Taylor pulled through with a great design and the completed tattoo looks amazing. Check out the completed tattoo: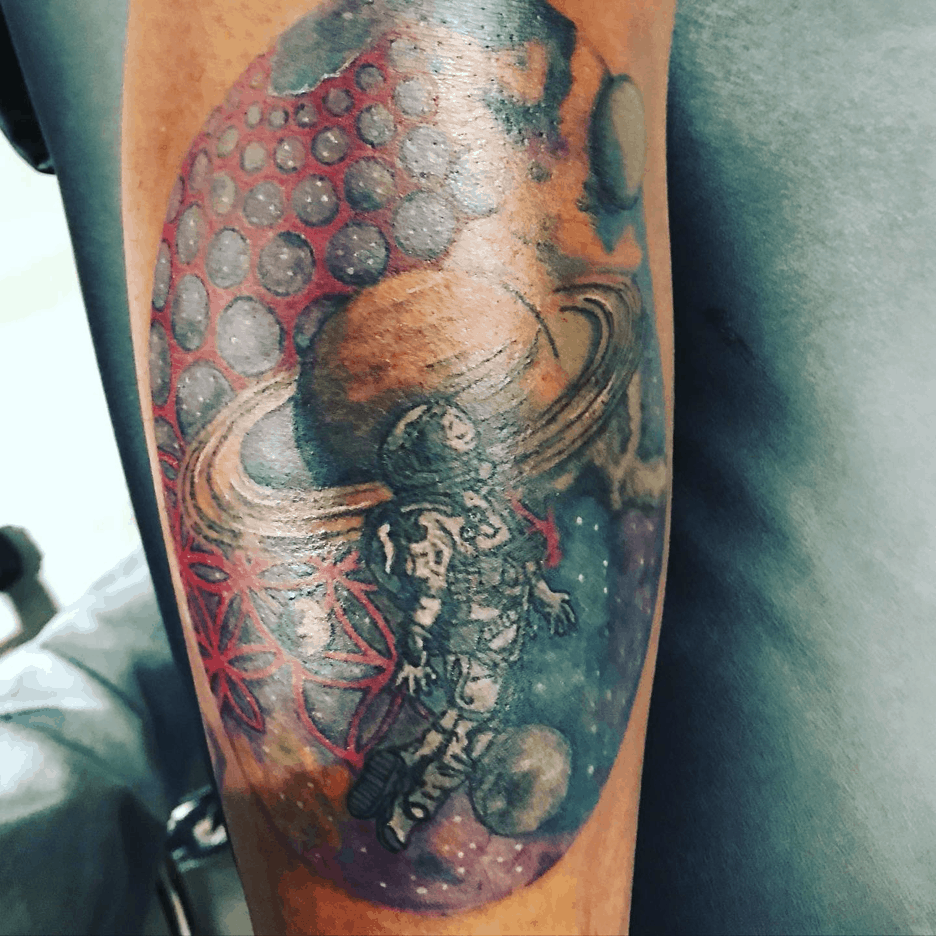 Randy had a tattoo that was a little bit older and wanted color added to it. Taylor filled in the colors beforehand and showed Randy what it was going to look like. Randy was very calm and kind and sat for about 7 hours until it was finished.
On Sunday he worked on our new client and friend Nathan. Nathan is only off on Sundays and we are typically closed Sundays so it worked out great that he was able to come to the convention and be tattooed on the whole day. Nathan, which we call "Posty" because he looks like Post Malone and has that fun silly personality like him as well. He wanted a pocket watch with realistic flowers and his son's name and birthdate. Taylor kills it with pocket watch tattoos and his rose tattoos are gorgeous. We knew this would be the perfect tattoo artist for the job. Taylor wasn't able to finish this rather large tattoo but Posty is on the schedule and I will share it when it is finished.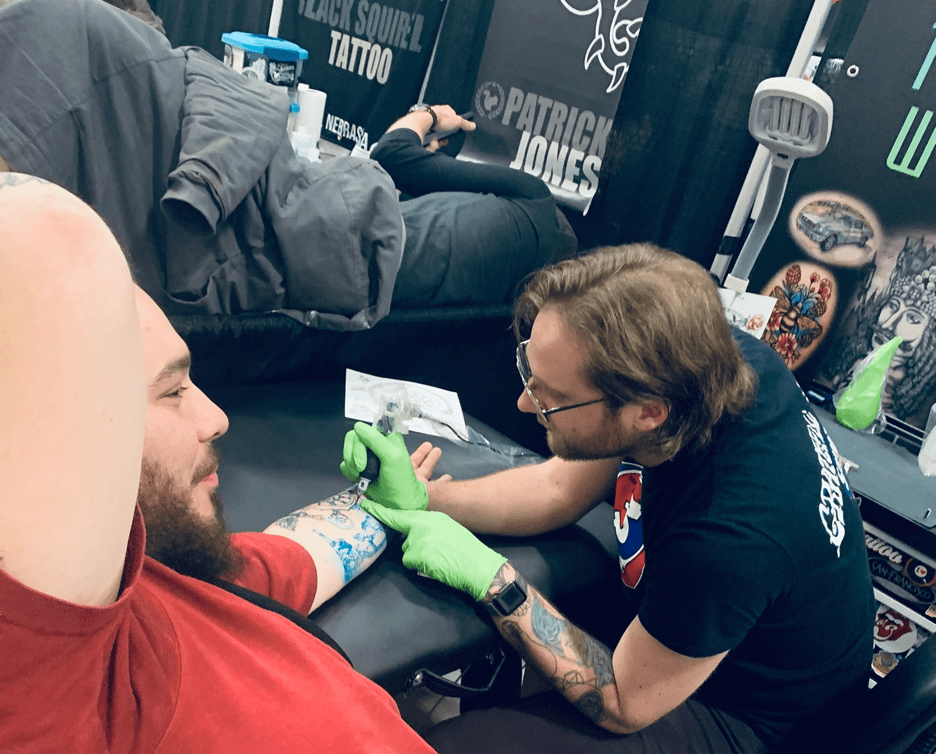 Are there more than tattoo artists at the show? Being a tattoo convention there are mostly all tattoo booths but there are several other booths. This year a couple of piercing booths were open and I got my nose pierced by Ian The Fabulous. His name is just Ian, but he is absolutely fabulous in every way of the word meaning. Dresses to the nines, his jewelry is only of high quality and he knew what he was doing. This is the third time in my life I have had my nose pierced and the first time I felt it was actually done right. It is straight, doesn't stab the inside of my nose when bumped and looks incredible. I could have gone with a regular stud but he had so many amazing pieces to choose from. He said he has anything from $50-$1500 depending on what I was looking to get. Well I was on the lower side of that but it was great to have way more options than I ever thought possible. I've been talking about getting my nose pierced again for years and I am so glad I found a professional who knew how to do it perfectly.
Another booth that we made friends with was the American Foundation for Suicide Prevention. Everyone we spoke to at this booth was so uplifting, energizing and healing. Here is the link to their website: https://afsp.org/chapter/afsp-nebraska/ This incredible group works to eliminate life loss from suicide by educating people of the risk factors and some warnings to look out for. The group is also there to support those that have been affected by a loss to suicide and open to talking with people at the convention. Free hugs.
Have you ever seen someone with a semicolon tattoo and do you know what that means? I've only come to know the meaning since we opened up Green Fox Tattoo in 2018 and I had someone ask for it. I asked what the meaning was behind it and she let me know. I love that she shared that with me. The semicolon tattoo represents mental health struggles and the importance of suicide prevention. Project Semicolon is a "movement dedicated to presenting hope and love to those who are struggling with depression, suicide, addiction, and self-injury. Project Semicolon exists to encourage, love, and inspire." If you are wondering why a semicolon; "a semicolon is used when an author could've chosen to end their sentence, but chose not to. The author is you and the sentence is your life." I'm so glad that we are getting the conversation about mental illness flowing, still a long road ahead but we have started.
Next we do have a little bit of advice for tattoo artists and tattoo shop owners that we would like to share. The first year of the tattoo convention we didn't book a hotel room until last minute and we only booked it for one night. Patrick ended up staying in a not so drugfree motel with people outside working on their cars until it started raining at 1am. Cheap but not ideal. We were both exhausted from driving back and forth and the motel for one night was nice but it will make you better rested and less stressed to stay both Friday and Saturday night close by.
This year we booked super early; as soon as I paid the deposit on the convention. We stayed at The Country Inn and Suites, which has nice rooms and it is attached to the Mid-America Center. Every year for any tattoo convention that we have attended, these rooms have sold out and the prices get higher the longer you wait. We paid $140 a night and last I looked before being sold out it was close to $300 a night.
Country Inn and Suites has a lovely breakfast spread including eggs, waffles, cereal, yogurt, fruit and overall a solid good meal before hitting the convention hard. I believe by staying close it just makes you able to be there at the convention fully and work harder. Bonus there are tons of other tattoo artists staying there so you can meet and chat with them on a different level. Some even go out and have cocktails at the Casinos near by, which is also a great time. Patrick and I attempted to go out for a drink to relax after our 13 hour day on Saturday. We were going to grab food and then a drink. It wasn't until the next day that I reminded myself that we were supposed to have a cocktail to celebrate. It was pretty funny, forgetting to drink.
Anyways, if you can't get a room there then the Casinos are all still close and I am sure next year it will not be over Valentine's Day weekend. Fingers crossed.
It looks like the 2021 Council Bluffs Villains Tattoo Convention is listed on the website but the dates are not listed yet. This is a good sign that we are able to bring back this national tattoo convention.
In conclusion, the Green Fox Tattoo Team had an incredible time at the 2nd Annual Villain's Council Bluffs Tattoo Convention and we look forward to meeting and talking to our local and not so much local tattoo artists and for our artists competing in the competitions next year. This was a complete review of the convention from our perspective, other people probably have a completely different things to talk about.
The saying "it takes a village" is very applicable in this situation, we had so much help from Patrick's mom who took care of Leo and our puppies most of the time to my sisters who also watched and transferred Leo around. We are very thankful for all of their help, as we wouldn't have been able to do it without them. Thanks mom, Madonna and Maria!
I appreciate you taking the time to read this blog and if you have a topic idea send it over. We are always looking for new topics to discuss related to the tattoo industry.
Until next year, CHEERS!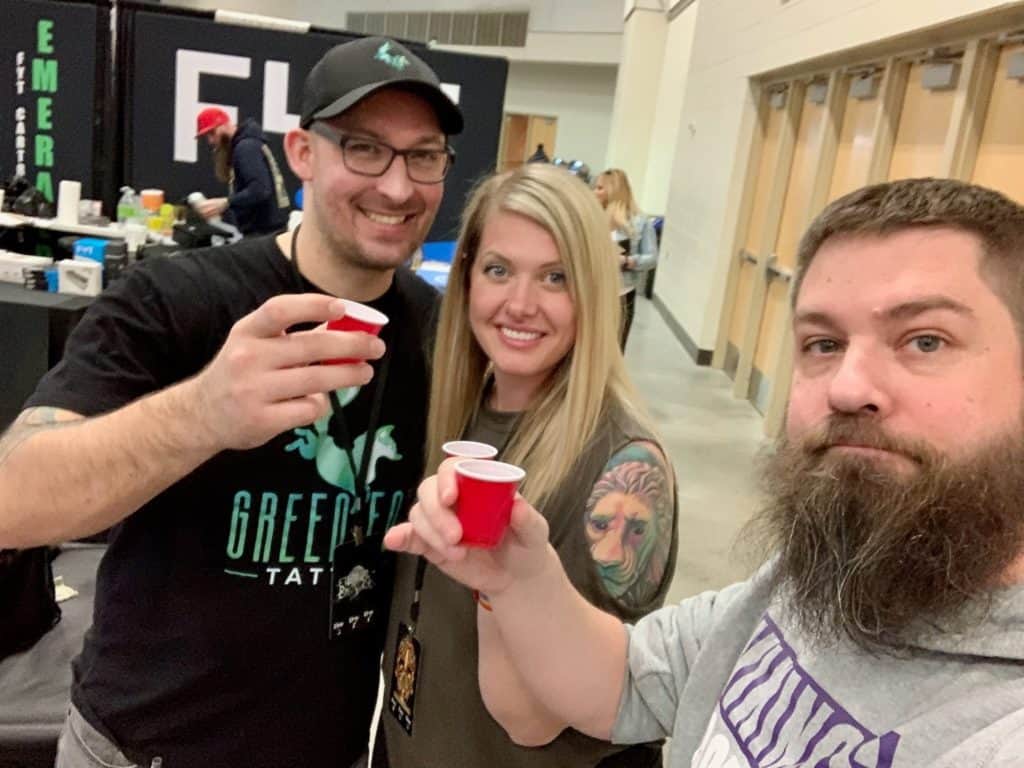 List of Patrick Oleson's 2020 Villains Tattoo Convention Awards in Council Bluffs Iowa:
Best of Female Medium Color Tattoo: 2nd Place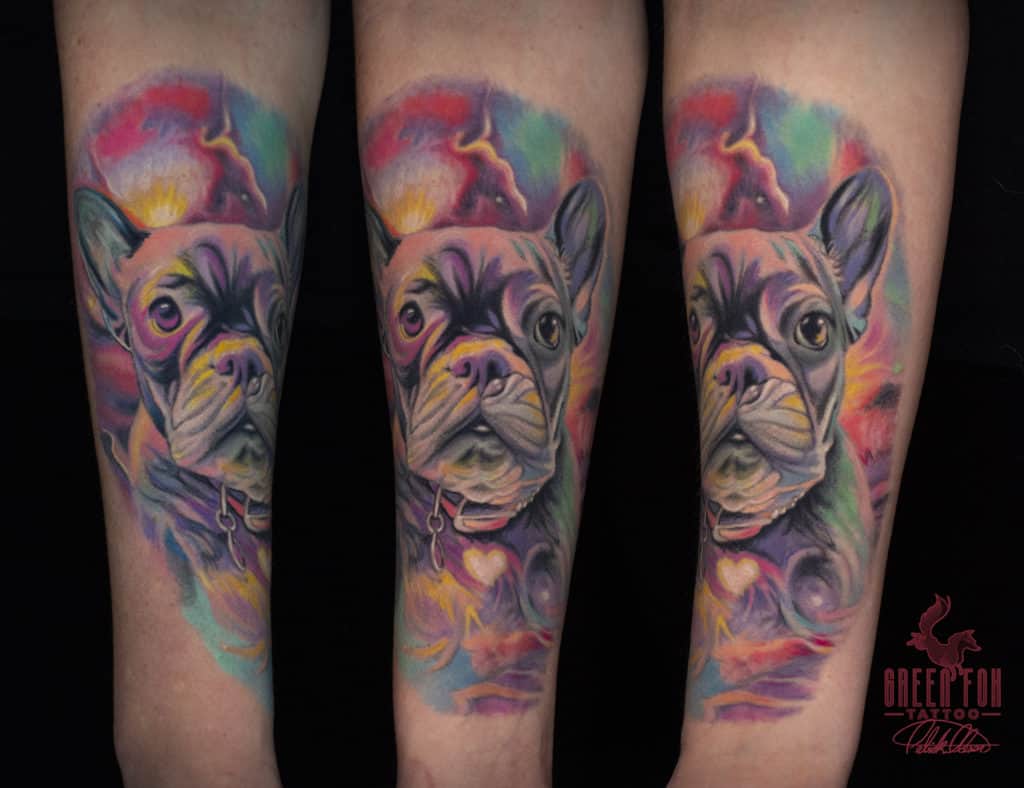 Best of Female Large Color Tattoo: 2nd Place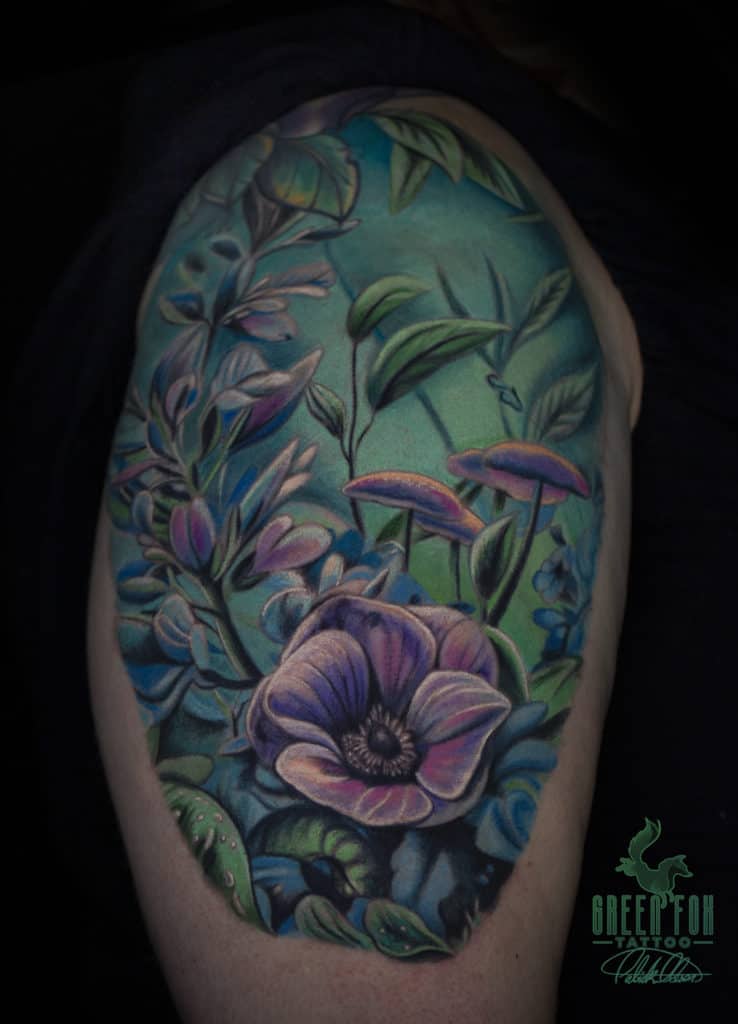 Best of Female X-Large Tattoo: 1st Place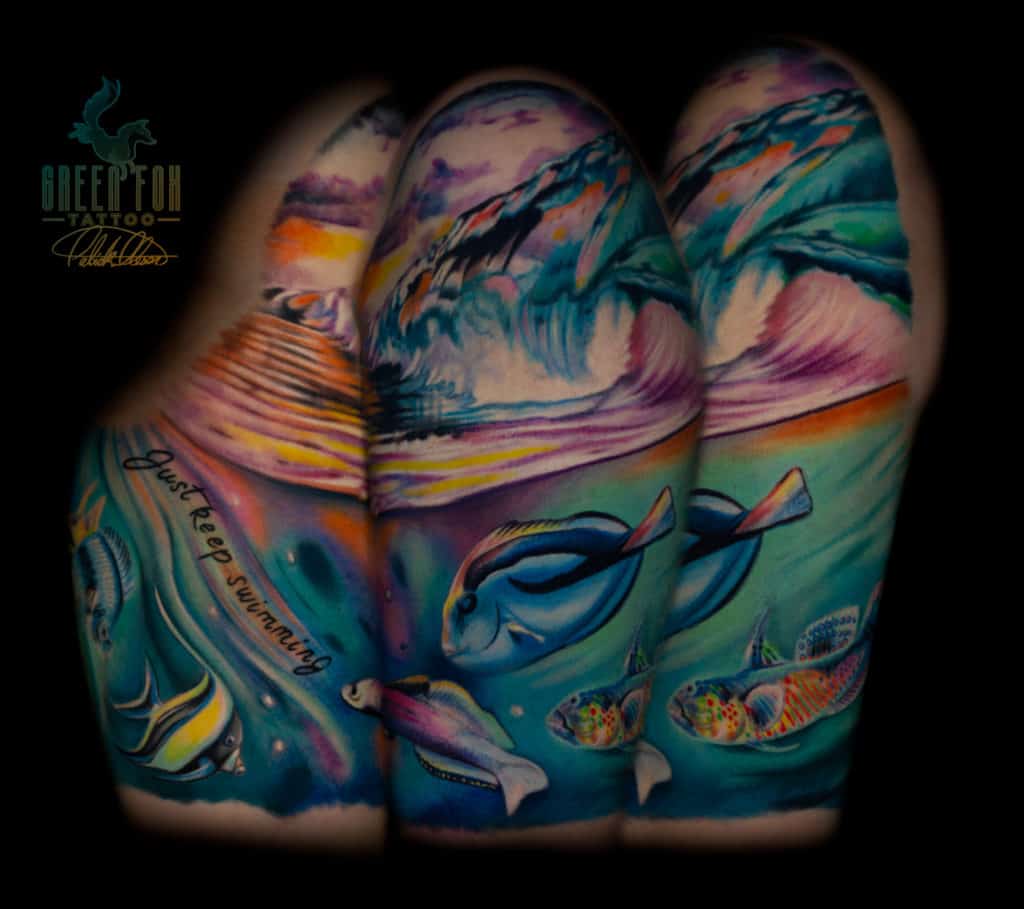 Best of Men X-Large Color Tattoo: 1st Place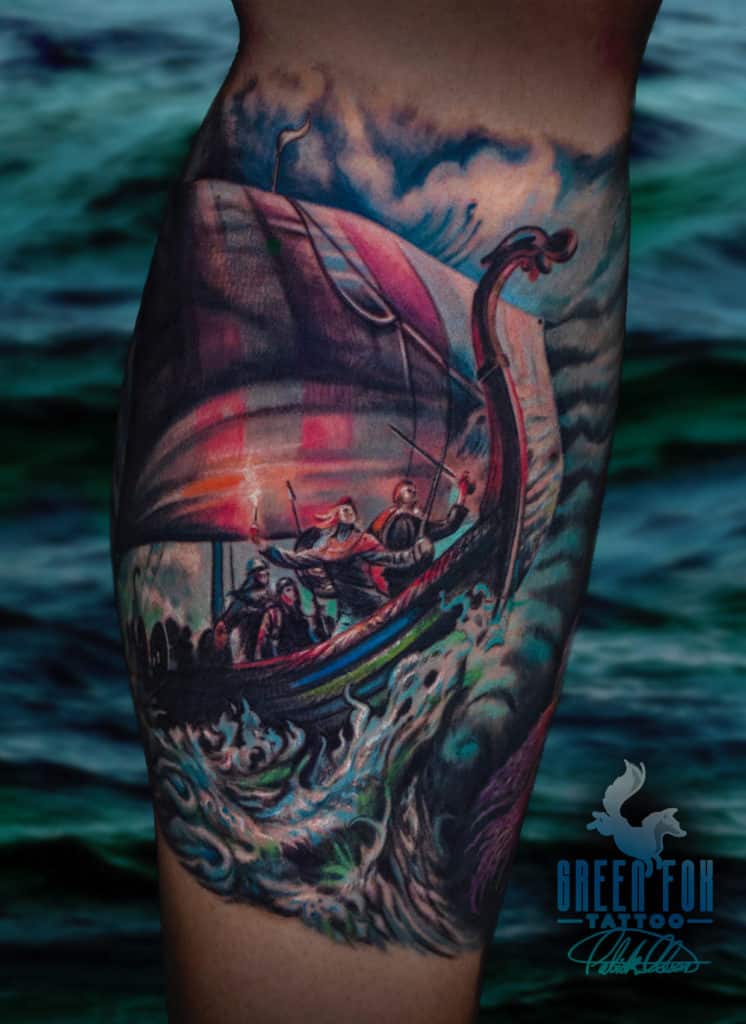 Best of All Large Color Tattoo: 2nd Place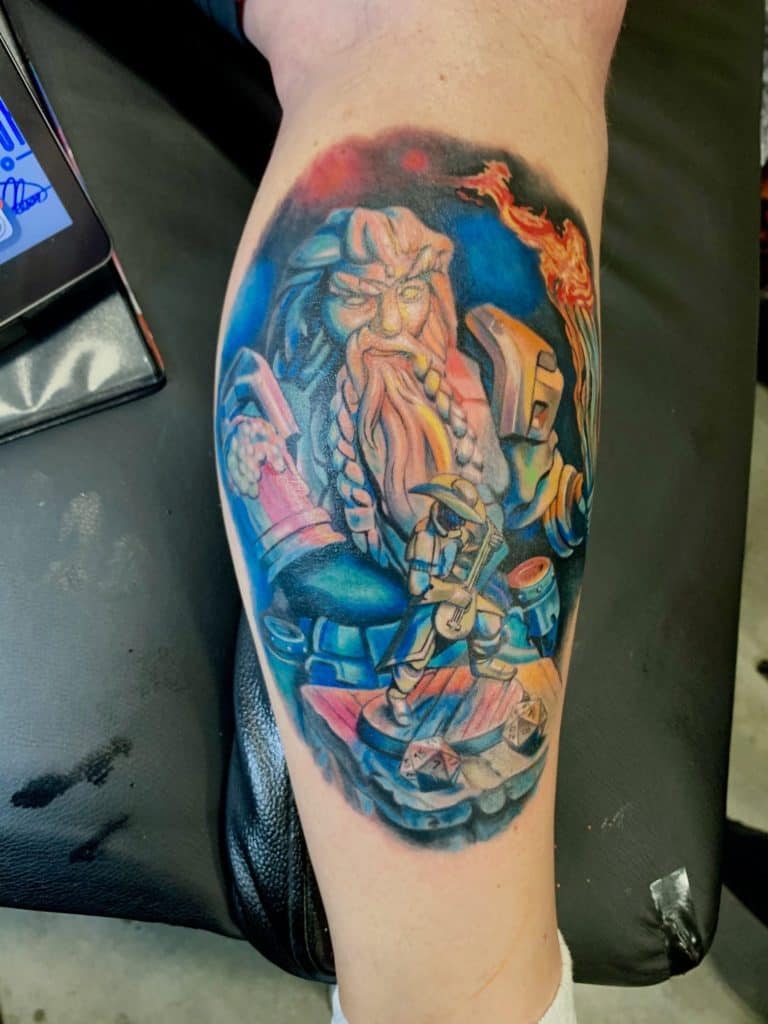 Best of All X-Large Color Tattoo: 1st Place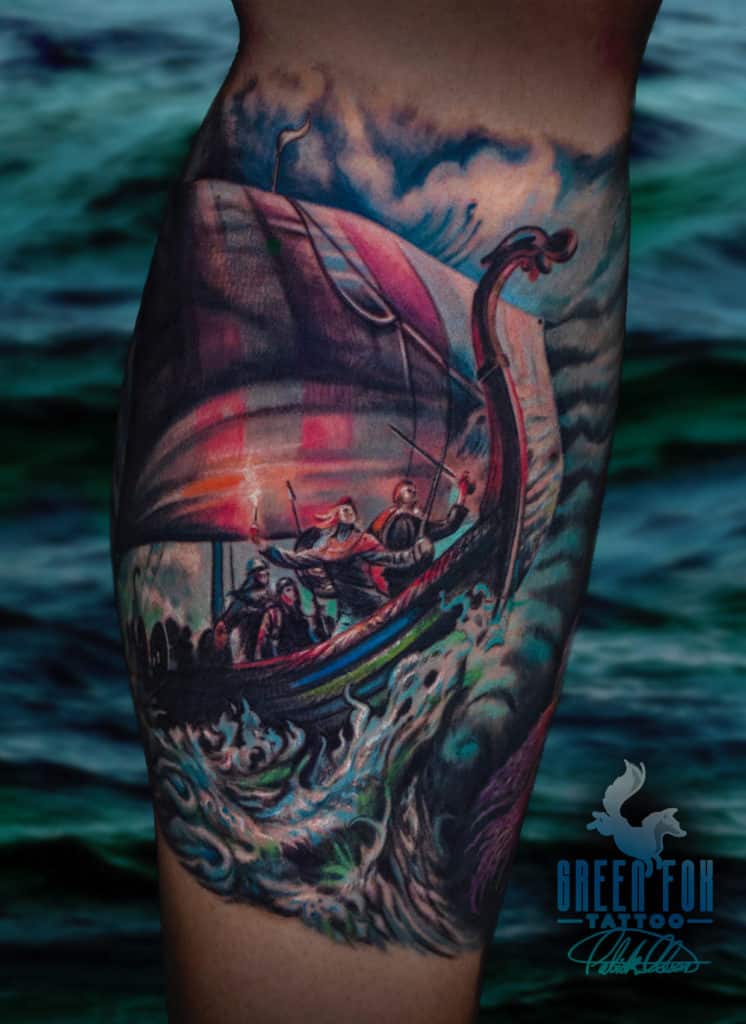 Best Color Portrait: 2nd Place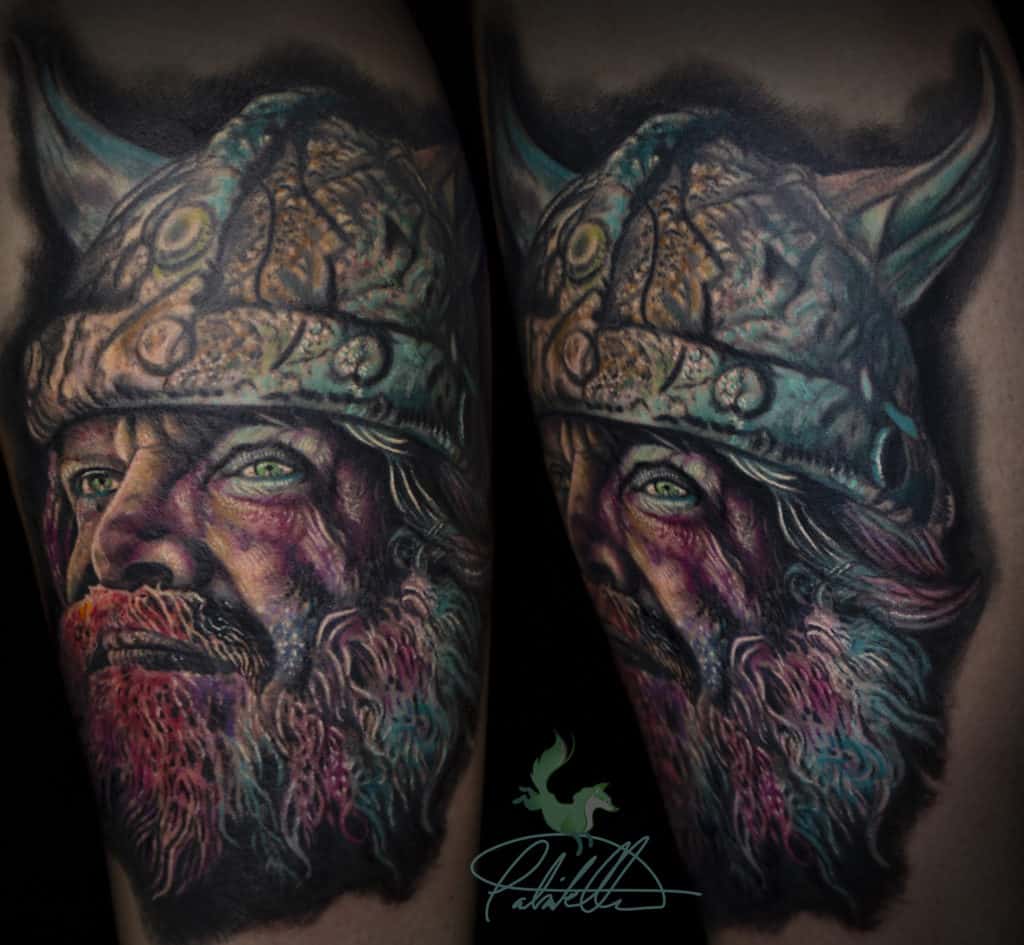 Best Tattoo of Show: 3rd Place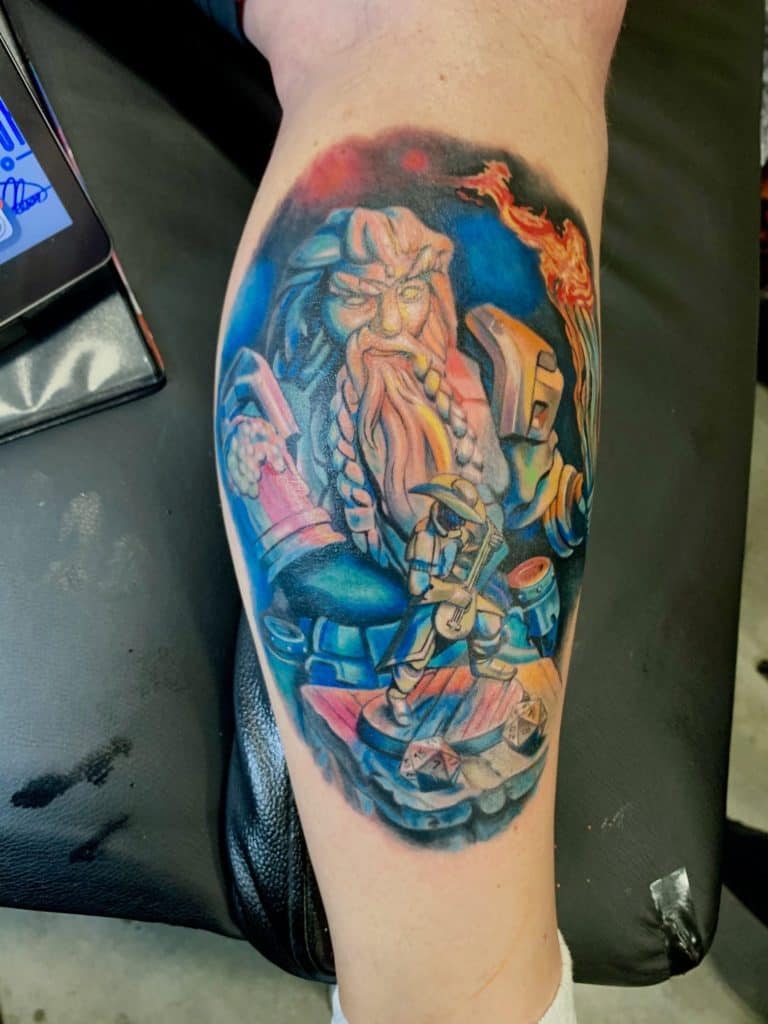 Best Medium Black & Gray: 2nd Place
Thanks for looking!